National headlines
Commuters heading to work on Monday morning are being warned of freezing fog patches.
The mother of missing RAF airman Corrie McKeague has launched her own new search to find her son.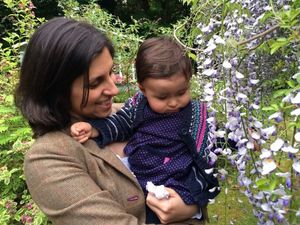 A British-Iranian mother jailed in Iran has had her five-year prison sentence confirmed, according to state media.
Jeremy Corbyn has warned that failure to maintain a market relationship with the EU post-Brexit would mean "huge" job losses.
Most read
Prince William and Kate set to move family back to London
Prince George and Princess Charlotte will go to school and nursery in London and Prince William will leave his job as an air ambulance pilot.
Sunday's national newspaper front pages
THE PAPERS' TOP STORIES
These articles are courtesy of Sky News. View news videos.