Showbiz headlines
Ewan McGregor has told Sky News he was worried about tarnishing the reputation of the original Trainspotting with a bad sequel - but that all his reservations were forgotten after reading the script.
Trainspotting was a seminal film of the Nineties.
Trainspotting's long-awaited sequel T2 has won over most critics' hearts, but expectations were far from great.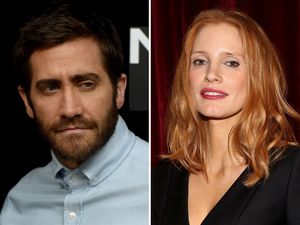 Jake Gyllenhaal and Jessica Chastain are set to star in a big screen adaptation of hit video game The Division.
Most read
Little Mix coming to Southampton's Ageas Bowl
The girl band will be playing at the home of Hampshire Cricket this summer.
Joey Essex to switch on Salisbury's Christmas Lights this year
The TOWIE star will be in the Guildhall Square to kickstart the festive season on November 17th.
These articles are courtesy of Sky News. View news videos.