World headlines - Page 3
Thirty firefighters have been killed after a high-rise building collapsed in Tehran, Iran's state-run Press TV has said.
Gambia's President-elect has said he will be inaugurated later despite his predecessor refusing to cede power.
They may be struggling to rediscover past glories on the pitch - but Manchester United are back on top of football's money league for the first time in 12 years.
Theresa May has warned world leaders in Davos today that they must listen to those who feel left behind by globalisation.
Most read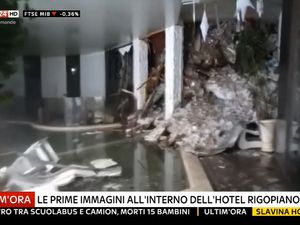 'Many dead' after avalanche hits spa hotel in Italy
Up to 30 people are feared to have died after an avalanche believed to have been triggered by an earthquake hit a spa hotel in Italy.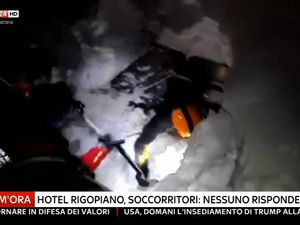 'Help, we are dying': Texts from inside avalanche-hit hotel in Italy
People trapped in an Italian hotel hit by an avalanche sent text messages to the emergency services and loved ones pleading for help, according to local reports.
These articles are courtesy of Sky News. View news videos.