World headlines - Page 3
Vladimir Putin has accused the West of exaggerating the threat Russia poses to the world to justify increased military spending.
Airstrikes on a Syrian school that killed scores of children could be a "war crime", the head of the UN children's agency has said.
Hundreds of jobs are to go at social media group Twitter after it said it will cut around 9% of its nearly 4,000-strong workforce.
Samsung's discontinuation of its Galaxy Note 7 smartphone after handsets overheated has almost wiped out profits in its mobile division.
Most read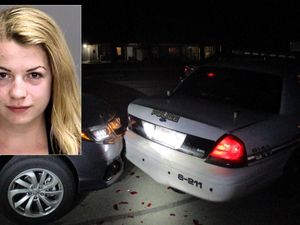 Topless selfie student crashes into Houston police car
A 19-year-old student has claimed she was taking a topless selfie to send to her boyfriend when she crashed into the back of a police car in Texas.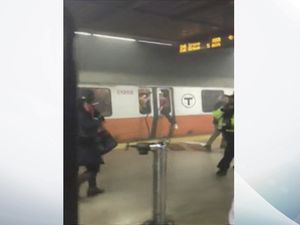 Passengers smash windows as smoke fills Boston commuter train
Passengers on a Boston commuter train had to smash windows to escape after an overheating engine filled carriages with smoke.
These articles are courtesy of Sky News. View news videos.